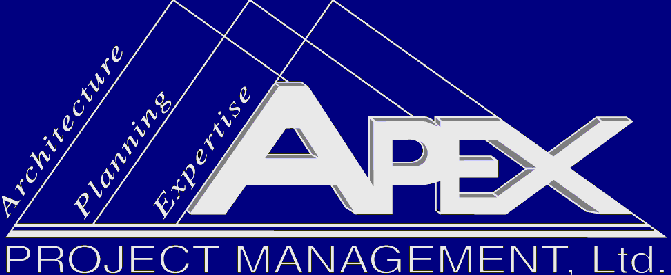 PLANNING/PRELIMINARY DESIGN
During preliminary design, APEX Project Management works closely with client representatives and various client departments, if applicable, so the planning of the project meets all project program requirements.
At this stage, important building design decisions are made including the following:
Preliminary building floor plans and elevations to accommodate client needs.
Selection of structural system.
Traffic study.
Public and personnel circulation at entry into facility to service areas and common areas.
Site selection if necessary. Site due diligence - environmental and geotechnical assessments.
Site circulation including public and employee parking, and truck access for receiving and distribution.
Storm water study.
Site utilities for incoming services.
Review of budget constraints and project schedules.
Preliminary project approval from local planning and building officials may be necessary at this stage. APEX Project Management is experienced to present the project to government officials to obtain preliminary building design and site approvals.
DESIGN DEVELOPMENT/ CONSTRUCTION DOCUMENTS
PROJECT MANAGEMENT/ CONSTRUCTION ADMINISTRATION